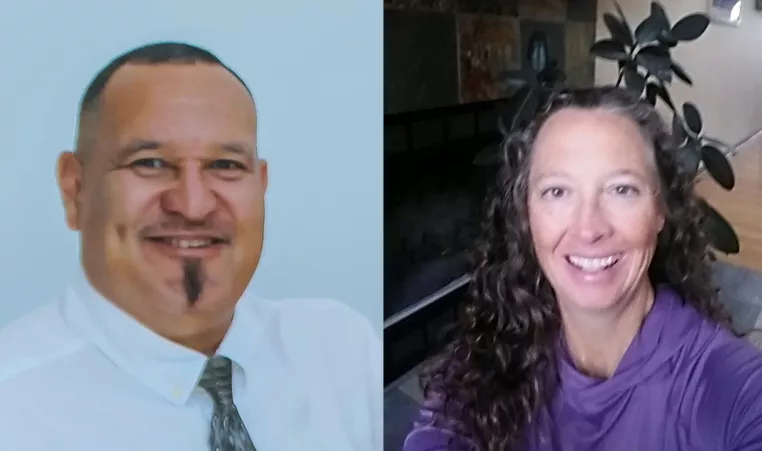 We congratulate all of our award nominees on their exceptional service to the Greater Wichita YMCA!
Coach of the Year Nominees: 

Luke Beal, El Dorado Y
Michael Casados, North Y
Jesus Campos, Farha Sports Center
(Soccer)
Brandy & David Eagle, Farha Sports
Center (Volleyball)
Curtis Espinoza, Northwest Y
Lacey Hudson, South Y
Tre Mahan, Farha Sports Center
(Basketball)
Eric Payne, Andover Y
Steve Rothwell, East Y

 


Volunteer of the Year Nominees:

Greg Allison, Metro
Del Chinn & Karen Lew-Chinn,
Andover Y                                           
Lisa Dunn, Community Development 
Jim Hardy, Northwest Y
Greg Kalkwarf, South Y
Sheila Kinkelaar, North Y
Tim Lenz, Downtown Y
Kyle Loucks, El Dorado Y
Greg Nott, East Y
Ray Penner, Newton Y
Matt Pray, Steve Clark Y
Kristy Sigle, West Y

 
"A good coach can change a game. A great coach can change a life." 
Those words came from legendary basketball coach John Wooden who understood that bringing out the best in others meant generously giving of yourself. 
We can't count the number of lives that have been changed at the Y by the work of volunteers who hold the same belief as Coach Wooden. 
They give of their time, talents and wisdom not because they have to, but because they want to help others grow and succeed. In the process, they, too, feel a sense of satisfaction that only comes from helping others. 
Across our community, an army of more than more than 3,000 business leaders, community advocates, parents, teens and individuals volunteered more than 140,000 million hours in 2021.
It's a true honor to highlight the meaningful work of our volunteers with our Coach of the Year and Volunteer of the Year awards. 

2021 Coach of the Year: Curtis Espinoza
Curtis is someone who is known by many in the Northwest Y sports programs. If his kids are involved in a sport, Curtis is right there ready to step up and coach their team. He also lives by the ideals of the Y and makes sure every child has a chance to participate. Any free agent who needs a team is welcome to play on his, regardless of whether he has an open spot. 
Curtis is committed to serving his community to the fullest. If there is one word to describe Curtis and his wife, Chandra, it would be "genuine." They never fail to say hello with a smile on their face. Their positivity can light up a room. 
The pride that Curtis takes in coaching is truly appreciated by parents who specifically ask for him to coach their children year after year. They count on Curtis to teach their kids skills for life – and he delivers.
 
2021 Volunteer of the Year: Lisa Dunn
Passion. Integrity. Energy. Reliability. Every trait that makes a great volunteer can easily be used to describe Lisa Dunn. 
Lisa is someone who doesn't just see a need and walks by. She stops and does what she can to make a difference. 
That was especially true this past summer during the Good Food for All program. 
Over a 12-week period starting in July, the Y distributed 25-pound boxes of fresh fruit and vegetables to 480 local families. 
The first day, cars were lined up from the Farha Sports Center indoor fields out into the street waiting to receive their produce boxes. As is the case in July, the days were hot and sweat flowed as Lisa and other volunteers moved boxes from a refrigerated truck to community members' back seats and trunks. 
None of that deterred Lisa from jumping in on Day One, and she couldn't stop there. She ended up volunteering for the entire 12 weeks! 
Each week she showed up bright and early with a positive energy that not only boosted the entire group of volunteers, but also touched every single participant she interacted with.