Pick Your Battle ICT attracts nearly 70 registered teams
The Greater Wichita YMCA hosted its first-ever Pick Your Battle ICT tournament on July 10 at Farha Sports Center-South, raising nearly $54,000 for the Y's Strong Community Campaign. The event served up two of the fastest-growing sports in America – pickleball and cornhole. And while it was a friendly competition, players on the women's, men's and co-ed teams dinked, lobbed, tossed and scored with accuracy and precision with the hopes of leaving with a gold, silver or bronze medal.  
With nearly 70 registered teams, Pick Your Battle was bustling with activity all day long. Spectators and players alike were also treated to food trucks and access to the South Y's Water Park. All were made possible by the generous support of SJCF Architecture and Kruse Corporation.
It usually only takes one game for most people to get hooked on pickleball and cornhole, and the success of Pick Your Battle only shows how much the two sports have grown in popularity at the Y. Just recently, cornhole leagues were formed at Farha Sports Center-South, and many of our branches now offer pickleball open play hours throughout the week.
It's always great when the Y family gets together to have fun, be active and support the community. Together we are making it possible for everyone, regardless of ability to pay, to have access to the Y's world-class recreational opportunities, sports leagues, youth development programs and the region's most spectacular fitness facilities and water parks. We are making it possible for everyone to belong at the Y!
Tournament results
Pickleball
Men's Competitive
1st Place              Scott Wolford and Zach Nyguen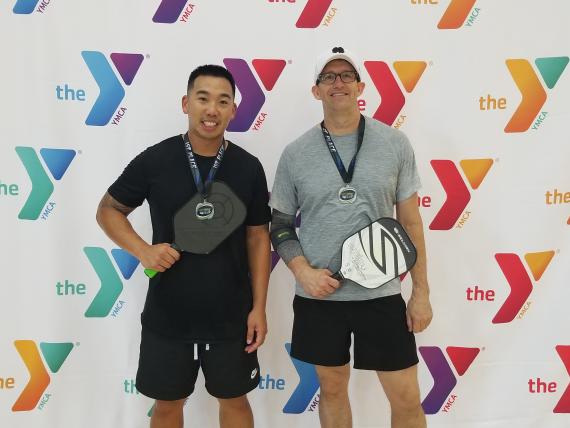 2nd Place             Kyle Long and Ronn McMahon
3rd Place              Craig Clark and John Kretzer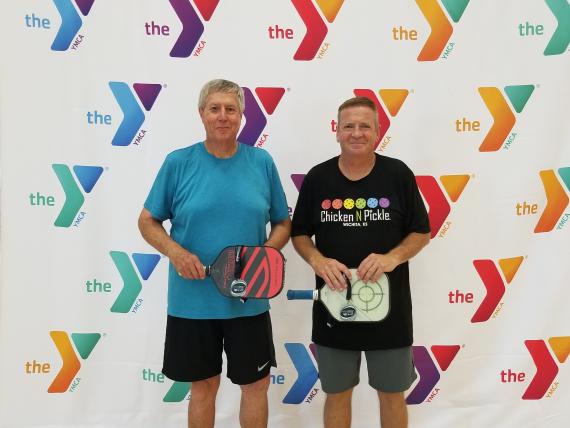 Men's Intermediate
1st Place              Donald Kunkel and Tony Matthews
2nd Place             Dick Pavelski & Clarence Rose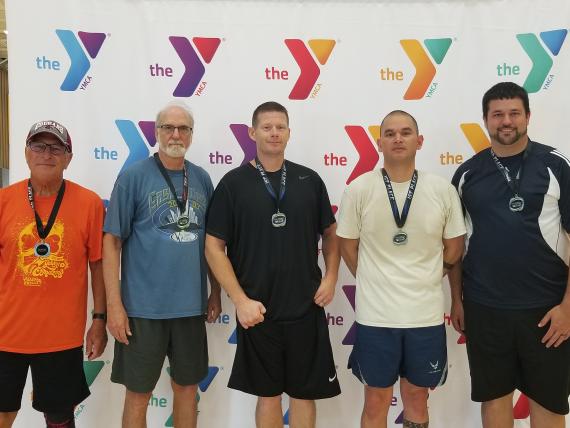 3rd Place              Sam Smith & Fernando Martinez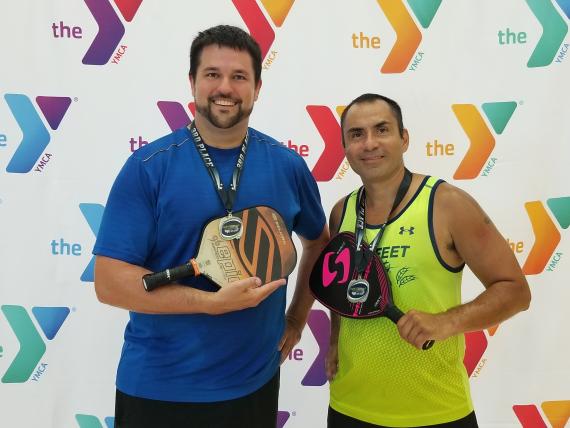 Men's Beginner
1st Place              Glen Burdick and Richard Ludwig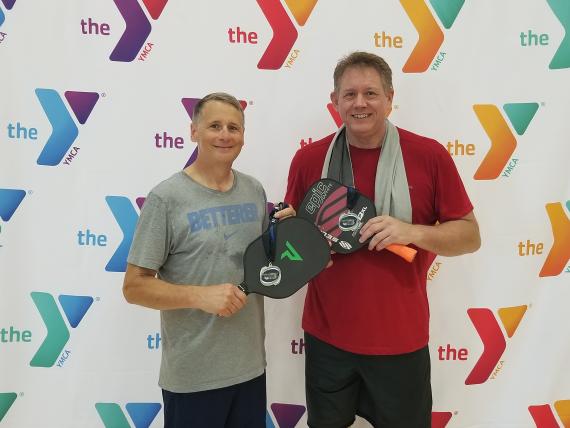 2nd Place             Pete Moyer and Dave Moyer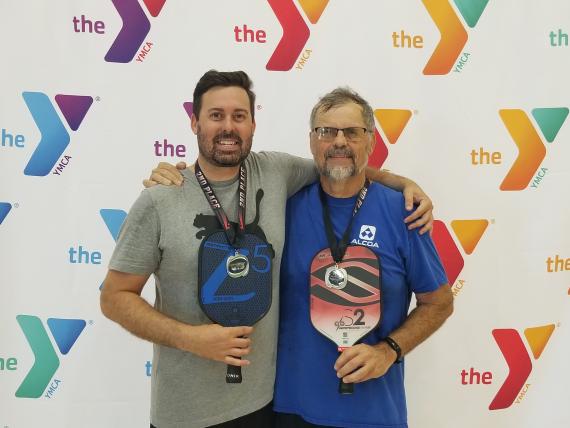 3rd Place              Colton Kester and Logan Mitchell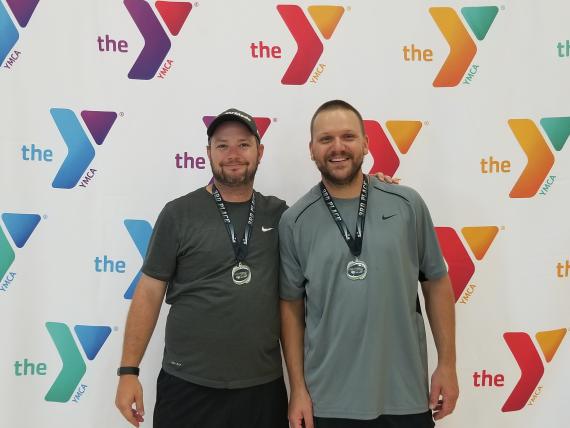 Women's Intermediate
1st Place              Brenna Davis and Shelby Hern
2nd Place             Cindy Fortune and Sonja Kelley
3rd Place              Connie McAfee and Debbie Williams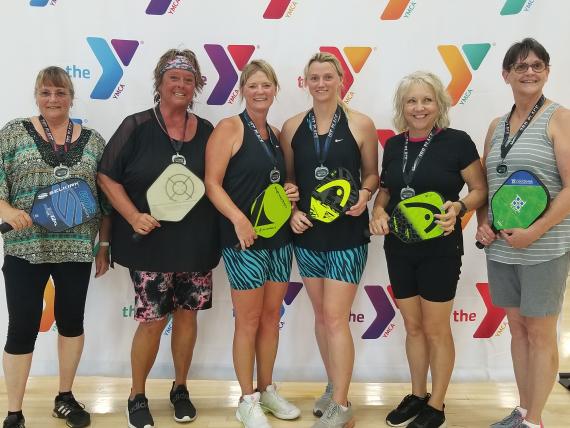 Women's Beginner
1st Place              Kristy McFarland and Ashley Sorensen
2nd Place             Angela Cato and Tina Cowan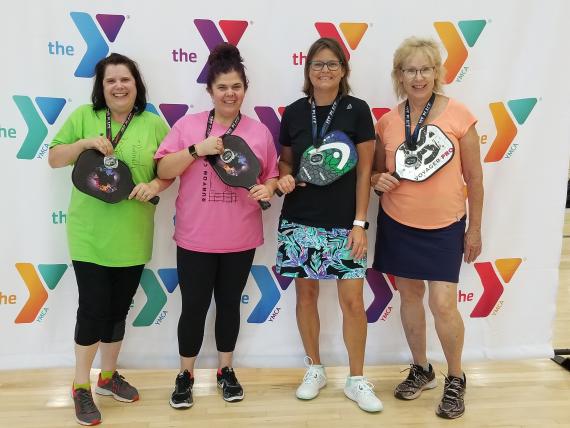 Coed Competitive
1st Place              Rachel McMahon and Ronn McMahon'
2nd Place             Erica Lopez and Zach Nyguen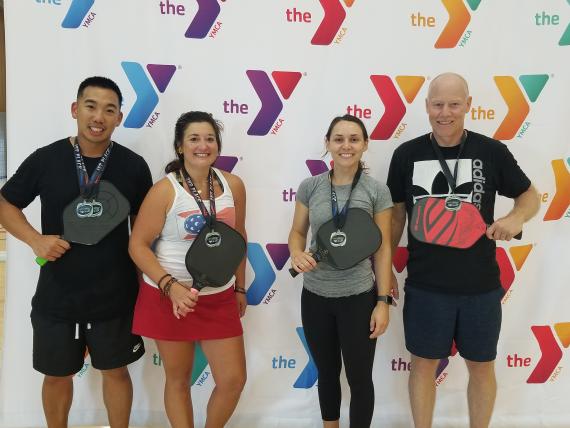 3rd Place             Scott Wolford and Jenny Cole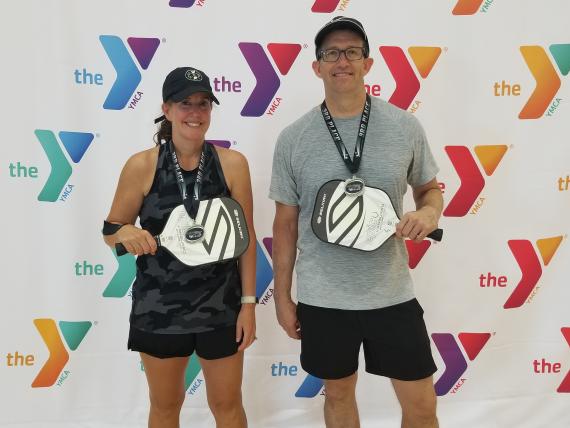 Coed Intermediate
1st Place              Clarence Rose and Debbie Williams
2nd Place             Janet Salazar and Noah Spurgeon
3rd Place              Janelle Lindeman and Brad Lindeman
Coed Beginner
1st Place              Scott Swindler and Vicki Evers
2nd Place             Steve Kealey and Sara Weber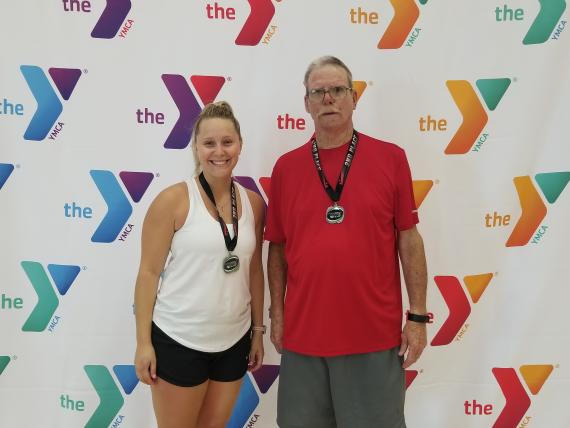 3rd Place              Ashley Sorensen and Mike Flynn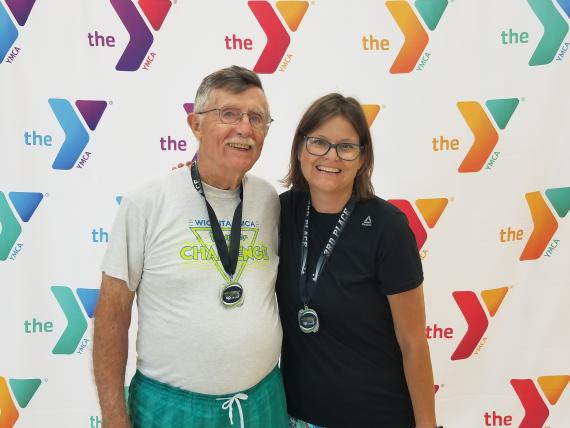 Cornhole
Beginner
1st Place              Jackie Tanner and Jarrod Tanner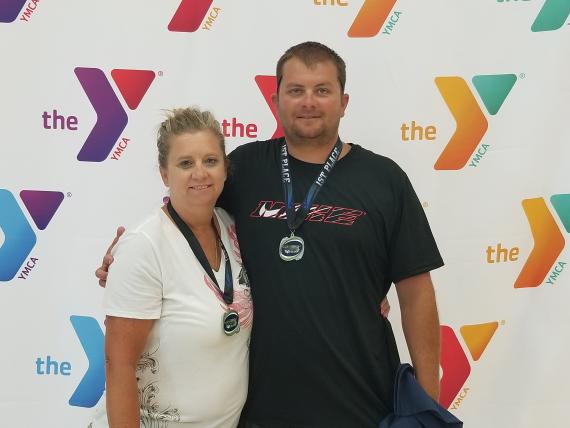 2nd Place             Matt Engel and Jill Engel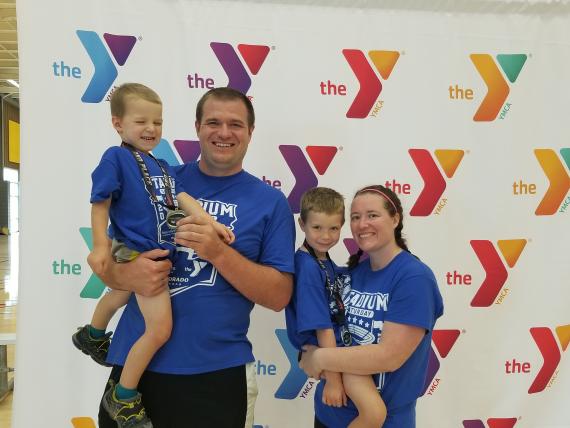 3rd Place              Kellen Potter and Caressa Potter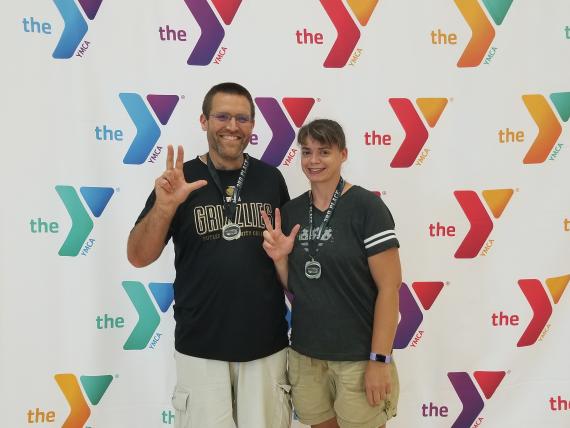 Intermediate
1st Place              Bryce Winklepleck and Kyle Starkel
2nd Place             Lisa Elmer and Jarin Braithwait
3rd Place              Jonny Cronny and Patt Pray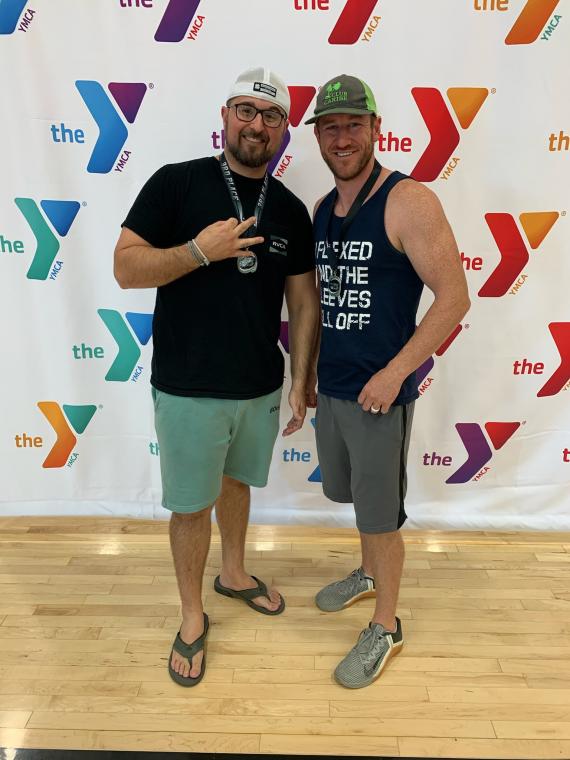 Competitive
1st Place              Landon Leuenberger and Troy Luenberger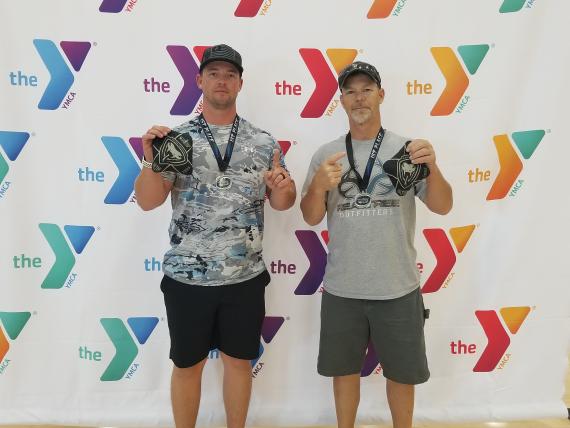 2nd Place             Austin Hoheisel and Clancy Hoheisel