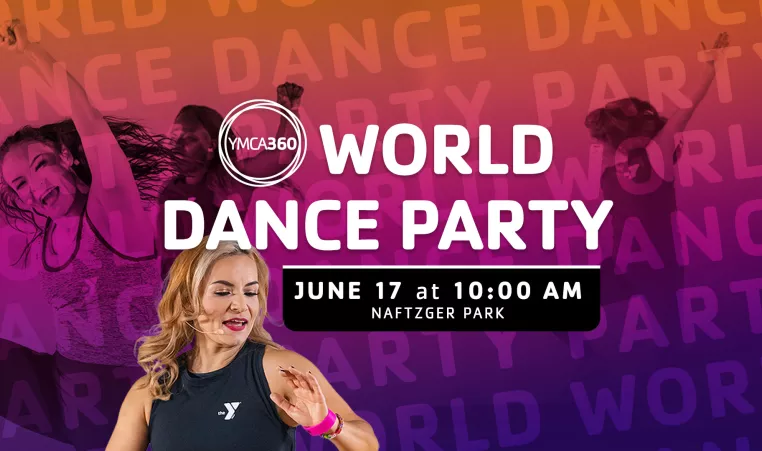 YMCA360 is throwing a WORLD DANCE PARTY on June 17 and your name is already on the VIP list!
You'll sweat to the beat during this full-cardio workout that will begin at 10 AM in beautiful Naftzger Park.
We're swapping a dance floor for grass so the outdoors can inspire you to move a little faster and kick a little higher.
Everyone is invited to our WORLD DANCE PARTY, and it is absolutely free to attend.
Jessie Silva, a group exercise instructor at the Greater Wichita YMCA, will be there to answer questions about the YMCA360 digital platform (an added benefit of Y membership) and participate right alongside you as her WORLD DANCE PARTY workout is projected onto the big screen.
See you there!