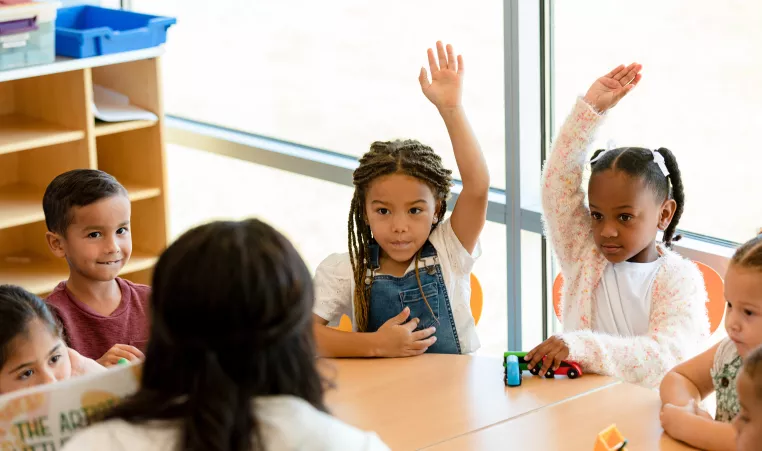 Wichita, Kansas — The Greater Wichita YMCA announced today the opening of the Wichita Collective Impact initiative's summer 2023 grant cycle. Eligible organizations may apply now through noon, April 3 at unitedwayplains.org/wichita-collective-impact-initiative. 
For this round of funding, the focus is on distributing grants to eligible 501(c)(3) organizations that can provide summer programming for students entering kindergarten, first or second grade this fall. Students must reside in or around the 67214 zip code.

Investments of up to $25,000 will be awarded to organizations that can align with Wichita Public Schools' strategic plan to:
Grow parent participation in Ages & Stages Questionnaires (ASQ) that pinpoint developmental progress in children. 
Boost competencies among all students served in the program using approved age-appropriate curriculum.
Engage parents in literacy activities.
Recipients of Wichita Collective Impact summer grants will be announced on April 10; summer programs will take place in July and August 2023.
The Wichita Collective Impact initiative, funded through a $2 million grant from Cargill Protein North America, was created to make our community a more equitable place to learn, work and succeed. It is jointly led by the Greater Wichita YMCA, United Way of the Plains, the Public Policy & Management Center at Wichita State University and Wichita Public Schools.
For more information, contact LaWanda DeShazer, community impact senior program director, Greater Wichita YMCA, at lawanda.deshazer@ymcawichita.org or (316) 776-8176.
###
 
ABOUT THE GREATER WICHITA YMCA
Since 1885, The Greater Wichita YMCA has been volunteer-led and mission driven and consistently empowered healthy lifestyles, strong families, and positive youth development for all in South Central Kansas. Today, we employ more than 1,400 individuals and serve well over 300,000 of our neighbors in Butler, Harvey, Kingman, Reno and Sedgwick Counties. We support a healthy spirit, mind, and body through community development, education and wellness initiatives, youth and family programs, licensed child care and camp, and physical activity. Our more than 190,000 members and the entire community have access to over one million square feet of fitness space across our 10 area branch locations in El Dorado, Newton, Hutchinson and Wichita as well as four seasonal, outdoor water parks, two indoor/outdoor sports complexes and Camp Hyde. Our annual Strong Community Campaign, which funds our free and reduced-cost programs and enables scholarships, grants and income-based member and program pricing for those who qualify, allows us to honor our commitment to serve all, regardless of their ability to pay. Learn more at ymcawichita.org.