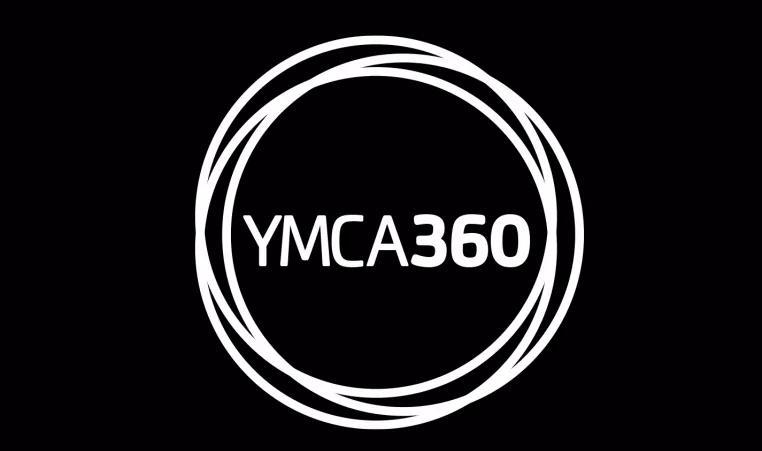 Wichita, Kansas — A partnership announced today between YMCA of the USA (Y-USA) and YMCA360, an immersive digital health solution, is providing a high-tech option for Y associations across the country to meet the digital needs of their collective 11 million people served. The move is making it possible for youth and adults coast-to-coast to interact with the Y in a whole new way. 
Y-USA is an umbrella organization for 763 YMCA associations with 10,000 communities served nationwide. The organization's decision to endorse YMCA360 follows its commitment under the leadership of President and CEO Suzanne McCormick to offer next-level digital innovation to Ys nationwide. 
By embracing a digital strategy that is in step with people's increasingly mobile lifestyles and shifting fitness habits, Y-USA is succeeding in keeping the Y at the forefront of the health and fitness industry and increasing its relevance in families' lives.  
"The synergy created by the Y-USA/YMCA360 collaboration will elevate our shared vision for the future by providing our network of Y locations a first-class digital solution developed by the Y for the Y," said Tom Gardner, senior vice president/chief information officer for Y-USA. "Y associations that are part of YMCA360 regularly add to its extensive health and wellness library. Our reputation and talent put YMCA360 in a class above anything else out there today."
YMCA360 is accessible 24/7 on mobile, TV and web. It was developed in 2020 by the Greater Wichita YMCA, located in Wichita, Kansas, to be scalable, looking ahead to national expansion. By summer 2023, YMCA360 exceeded 151 partner Y associations, representing thousands of locations that are currently utilizing the platform.  
The unique nature of YMCA360 lies in its approach to addressing healthy living – mind, body, spirt – from all angles. A vast and growing selection of on-demand videos and robust livestreaming schedule includes the best of what physical Y branches have to offer: fitness and strength for all ages, sports, wellness/mindfulness, cooking/nutrition, martial arts, youth programs (gymnastics, ballet, dance), challenges, Parkinson's and cancer support, pickleball, water safety, personal training, art instruction and more.
Partners contribute to YMCA360 following stringent production standards to ensure the highest quality. Videos are currently filmed in 4K cinematic resolution in sophisticated production studios in Wichita and Tacoma, Washington (YMCA of Pierce and Kitnsap Counties), featuring content from Y locations in such large cities as Atlanta and Houston as well as in the states of Indiana, Delaware and others.
On-demand and livestreaming videos showcase Y instructors and experts who are trusted and sought after in their communities. The end result is the ultimate connected community.
"YMCA360 was always intended to compliment the community that lives inside every Y branch by giving members the freedom to customize their health and fitness journey, wherever they may be," said Ronn McMahon, president and CEO of the Greater Wichita YMCA. "YMCA360 presents an opportunity for areas not served by Ys to join the movement in an affordable and accessible manner. Expanding the Y's mission in such a way is groundbreaking on so many levels, and we're not slowing down. YMCA360 will only grow in its relevance and value to Y members, and we're very proud to be at the forefront of that innovation."
YMCA360's current presence in 36 states and a counting is a testament to its value to members. Dan Dieffenbach, YMCA360 co-founder, expects that value to rise even more as YMCA360 continues to roll out new features and products. 
"YMCA360 has created an innovative member experience, and we're excited about this partnership with Y-USA," Dieffenbach said. "Together we can provide Ys across the nation with an advanced platform for community engagement."
Y associations that are interested in learning more about YMCA360 and the benefits it can provide their members are invited to contact info@ymca360.org. 

###
 
ABOUT THE GREATER WICHITA YMCA
Since 1885, The Greater Wichita YMCA has been volunteer-led and mission driven and consistently empowered healthy lifestyles, strong families, and positive youth development for all in South Central Kansas. Today, we employ more than 1,400 individuals and serve well over 300,000 of our neighbors in Butler, Harvey, Kingman, Reno and Sedgwick Counties. We support a healthy spirit, mind, and body through community development, education and wellness initiatives, youth and family programs, licensed child care and camp, and physical activity. Our more than 190,000 members and the entire community have access to over one million square feet of fitness space across our 10 area branch locations in Andover, El Dorado, Newton and Wichita as well as four seasonal, outdoor water parks (Andover and Wichita), two indoor/outdoor sports complexes (Andover and Wichita), and Camp Hyde (Viola). Our annual Strong Community Campaign, which funds our free and reduced-cost programs and enables scholarships, grants and income-based member and program pricing for those who qualify, allows us to honor our commitment to serve all, regardless of their ability to pay. Learn more at ymcawichita.org.