Power 8 is an eight week wellness challenge for the spirit, mind and body designed by the personal training and nutrition experts at the YMCA.
The combination of indoor, outdoor and virtual training will keep you motivated and allow you to participate no matter your preference or schedule. You pick the branch and where you want to work out and you pick the goal. This is not your typical fitness challenge so be prepared to get your health and wellness journey back on track. Our certified trainers will be with you every step of the way.
This Challenge is open to members and non members of the YMCA
Members - $75
Non Members - $100
You will receive:
Access to our kick off event on September 28 at Riverfront Stadium.
Pre and Post challenge evaluations and goal coaching.
3 group training events at the branch of your choice. Trainings will be available at different times and locations, making it convenient for you to attend.
You will receive a call and email from your personal trainer each week to keep you on track, answer any questions and inspire you to keep going!
This challenge will cover 360 degrees of wellness and will include a weekly email with information on nutrition, mental well-being and a virtual workout through our online platform, YMCA360.
Power 8 T-shirt.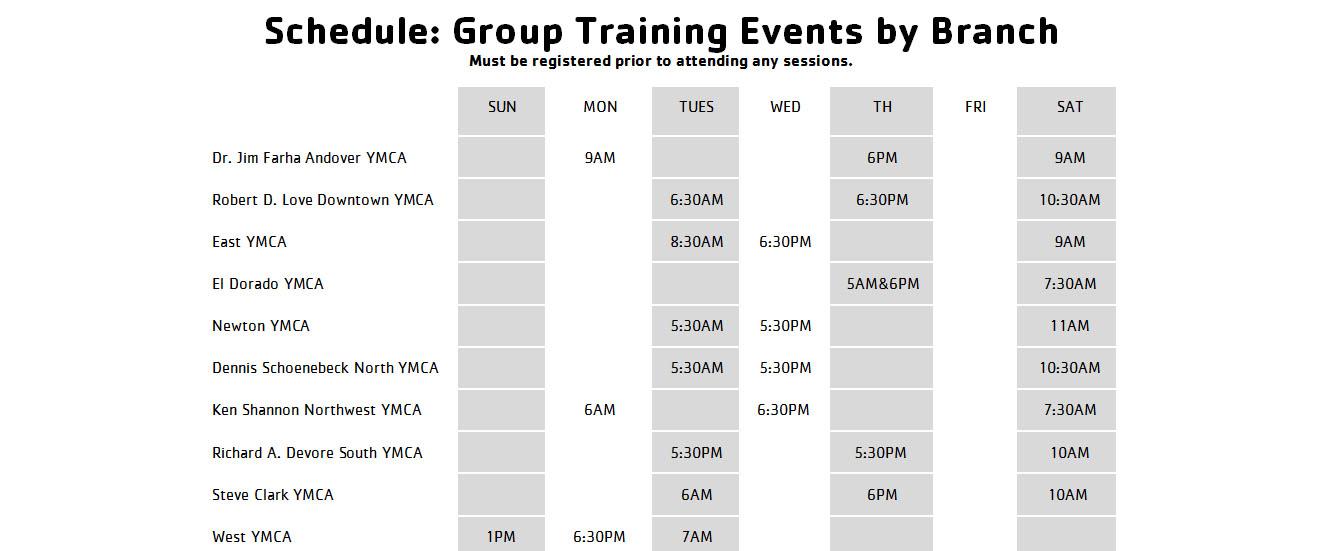 What is YMCA360?
YMCA360 brings your membership full-circle. All Greater Wichita YMCA members enjoy an exclusive collection of on-demand and livestream classes online, PLUS the benefits of belonging to the Y.
Access to YMCA360 is included with every membership at no additional charge.