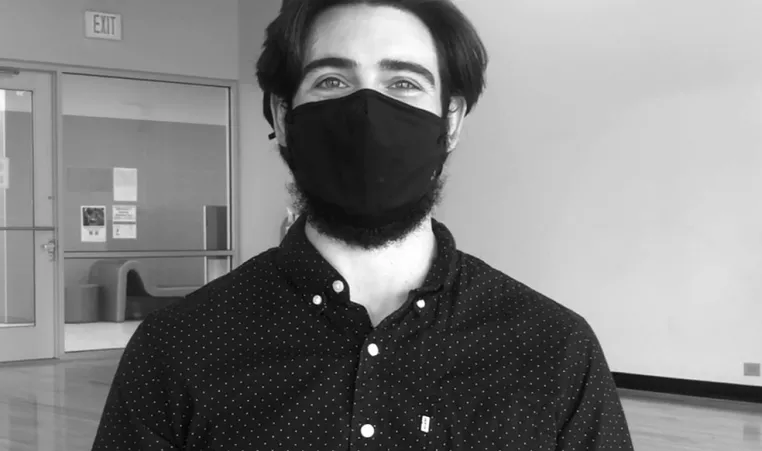 The Y is a place where Eric Sellers belongs
The Greater Wichita YMCA is a place where all of us belong. We participate in classes, programs and sports for many different reasons, but one thing is constant: the Y makes us feel welcome, accepted and loved. From that truth grew the #YiBELONG campaign. 
The Y is a unifying force throughout the communities we serve, and we're so much more than swimming pools and weight rooms. It's about the Y being there for cancer survivors who want to get moving again, individuals who are re-learning how to walk after a stroke, elementary school students who just need a safe space to grow mentally and physically before and after school and so many more. Families make up the Y, and the Y is family. 
Every person who comes here has a story to tell of how he or she has been impacted by the Y. We asked our members, participants, donors and staff to share why they belong at the Y on social media. We are honored to share some of the multitude of #YiBELONG responses we received. 
Let us introduce you to Eric Sellers, who holds a bachelor's degree in finance and master's in economics from Wichita State University. He currently works as a tax software developer at Wolters Kluwer. Eric isn't exaggerating when he says he has spent the majority of his youth and adulthood surrounded by positive influences at the Y, and it's something he doesn't plan to change anytime soon.  
"The Y has always been there for me. I've had a great life and great parents, but at my lowest time when it was really hard to keep moving, someone or something from the Y would just keep me going," Eric said. "Sometimes, the Y really did carry me."
Now 28 years old, Eric was first introduced to the Y and Community Development Senior Program Director Tyrone Baker at age 6 in what's now known as Key Academy (before/after school program). In middle school, Eric attended the Y's Teen Camp where chance – or fate – connected him with Tyrone once again.  A random encounter with Tyrone when Eric was 15 and in high school not only persuaded him to join the Y's Job Prep program, it also convinced him that he and Tyrone were destined to be in each other's lives for the long term.  
"Tyrone has had a huge impact in my life; he always pushed me to do better and really instilled in me what good values, what caring for other people looked like," Eric said. "Really special people are all you need to change your entire life, and that is what the Y has done for me." 
While pursuing his education and beginning his career, Eric found a way to give back to the organization that shaped his future by joining the Y's member services department, a position he held from 2009 to 2020. This year, Eric starts his term as the newest appointee of the Y's Community Development Board of Directors, an invitation he received from – you guessed it – Tyrone. 
"Every day, I utilize something I learned in Job Prep, and I am honored to join the Community Development Board of Directors. I am looking forward to being able to have a say in the programs that once helped me, and I hope that I can have that same impact on at least one person," he said.  "It's surreal to think that I started here and see it all come back around."