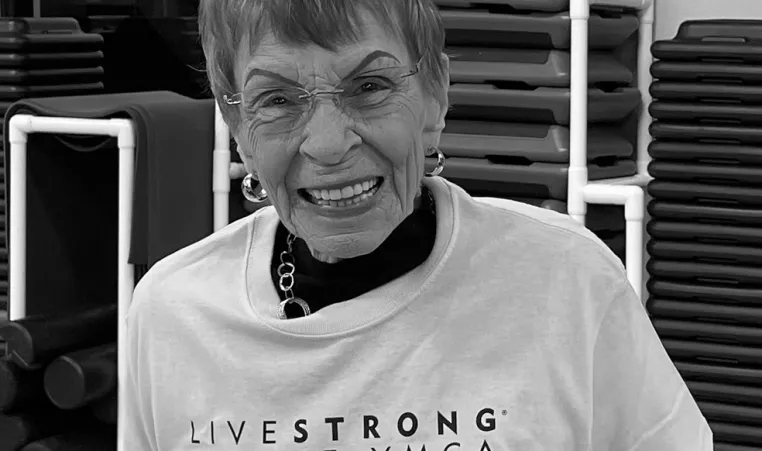 The Y is a place where Mary McCormick belongs
The Greater Wichita YMCA is a place where all of us belong. We participate in classes, programs and sports for many different reasons, but one thing is constant: the Y makes us feel welcome, accepted and loved. From that truth grew the #YiBELONG campaign. 
The Y is a unifying force throughout the communities we serve, and we're so much more than swimming pools and weight rooms. It's about the Y being there for cancer survivors who want to get moving again, individuals who are re-learning how to walk after a stroke, elementary school students who just need a safe space to grow mentally and physically before and after school and so many more. Families make up the Y, and the Y is family. 
Every person who comes here has a story to tell of how he or she has been impacted by the Y. We asked our members, participants, donors and staff to share why they belong at the Y on social media. We are honored to share some of the multitude of #YiBELONG responses we received. 
Let us introduce you to Mary McCormick, whose story was given to us by her daughter Jana Hublick. 
My mom, Mary McCormick, was diagnosed with Stage IV breast cancer 10 years ago. Soon after that diagnosis, my father passed away suddenly. Within about three weeks, my mother was diagnosed with a devastating, life-limiting condition, lost her husband of 55 years and had to leave her home and community. It's been quite a journey for both of us, as I am also a breast cancer survivor.
One year ago, my mom made the decision to return home to Wichita and became a member of the Y. She has gone from being pretty frail to being more confident, just a little bit sassy and has made amazing gains in her strength, endurance and overall health status. She graduated from LiveStrong at the West YMCA on December 10, and her smile pretty much says it all. 
My mom loves her instructors, especially Joyce Urban and Janice Snow. They know her by name and encourage and support her to keep progressing. We are both extraordinarily grateful and blessed for the support we have received from the Y!